Yooper Candy Bar Fundraisers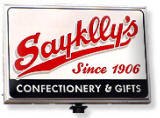 Order Forms:
(Forms updated as of 12/5/2016 - Please read updated shipping information on forms.)
PAYMENT INFORMATION: Make a Credit Union check payable to "Sayklly's Candy" and mail with order form(s) to:
Sayklly's Candy
Attn: Bruce Andrews
910 2nd Avenue North
Escanaba, MI 49829
Selling chocolate in your lobby to members is a great way to raise money for our federal PAC, and reach your credit union's annual fundraising goals! Listed above are the order forms with the prices and shipping information for Saykllys chocolate.
Credit unions can choose what amount to sell their candy bars for. However, please contact MCUL Government Affairs staff for information and guidelines on reimbursement to the credit union on all or part of the purchase price of any candy, to ensure full compliance. And, remember to remit all funds to MCULLAF within 30 days of receipt, and to remit all funds received this year by December 31.

When selling candy, credit unions must post a sign indicating that part of the money goes to a PAC and must also include the necessary legal disclaimers. Please click here to access the link for the MCUL's sample candy bar lobby poster: http://www.mcul.org/candy-bars. You may edit the price on this poster if necessary.

Please contact the MCUL's Political Affairs Coordinator Haleigh Krombeen at Haleigh.Krombeen@mcul.org or 1-800-262-6285, ext. 459 with any questions. Thank you for your continued support!

NOTE: All contributions to the Michigan Credit Union League Legislative Action Fund (MCULLAF) are voluntary, and will be reported according to the Federal Election Campaign Act.. Proceeds will be used for political purposes. You and your employees and members have the right to refuse to contribute without any reprisal. Contributions to MCULLAF are not tax deductible.
Please click on order form, print off copy, fill out and return by mail.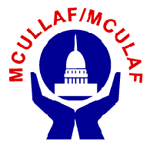 Go to main navigation