2019 UP Chapter of MCUL Distinguished Service Award

David Rautiola
Michigan Tech Employees Federal Credit Union
David Rautiola joined the Michigan Tech Employees Federal Credit Union in 2016 and took over
as the President/CEO in early 2017. Prior to joining the credit union, he worked at a local
community bank for eight years. When asked by his former banking colleagues about how he
likes working at a credit union. The standard response is "I don't like working at a credit union,
I love working at a credit union." He is very optimistic for the future of the MTEFCU and the credit
union industry as a whole. David and his wife Kendra have been married for eight years and
have three children. He is a board of trustee member for UP Health System Portage and enjoys
helping out with the sports and afterschool events at his daughter's school.

In June 2018, the MTEFCU's community was devastated with heavy rains and flooding. The
flooding damaged or destroyed 630 homes, 28 businesses, and 130 roads for a total public
damage estimate of $96 million. The community mourned the loss of a 12 year old boy when his
basement bedroom wall collapsed from a mudslide. Twenty one credit unions and credit union
organizations raised $50,000 which allowed the MTEFCU and Torch Lake Federal Credit Union
to provide 60 flood relief grants to credit union members. The grants ranged from $4,000 to
$250 and helped members replace furnaces, hot water heaters, washers, dryers, flooring and wall coverings.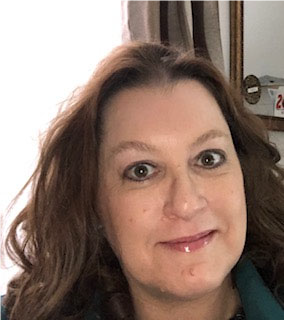 Connie Mikkola
Torch Lake Federal Credit Union
Connie Mikkola is the Manager and CEO of Torch Lake Federal Credit Union, Michigan's
northernmost credit union. Connie started her career with TLFCU in 1998 as a Member Account
Representative and has taken great pride in learning the credit union business and philosophy
to advance to her current role. TLFCU has had many changes during Connie's tenure, including
data conversions, office moves and renovations, and website creation to name a few; she is
proud to have been a part of the team for these changes.
Connie is grateful to her supportive Board or Directors, her multi-talented staff who fill many
roles during the day, and of course the most invaluable credit union asset - the loyal members of TLFCU.
Connie lives in Laurium with her husband, Tyrne, and her golden retriever, Sundance. She has
two daughters, Heather (Chris) and Rebekka, and three beautiful grandpuppies; Sisu, Flapjack,
and Finnley. She enjoys gardening, spending time with her family, and watching The Golden
Girls.
Distinguished Service Award Past Winners
Go to main navigation