2018 UP Chapter of MCUL Person of the Year
Gary Thyne
2017 UP Chapter of MCUL Person of the Year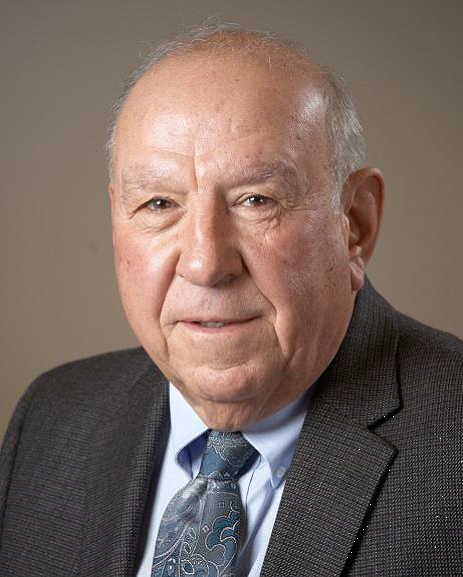 Ron Provo: Limestone Federal Credit Union
Serving Limestone Federal Credit Union for over 30 years, Mr. Ron Provo has become an integral part of its success. He has worked diligently to increase his knowledge of the financial industry and continues to do so. In fact, during his tenure on the board, Limestone has grown from 5 million in assets to just over 46 million today!
Ron Provo demonstrates his commitment through his leadership and by example. He shows this commitment not only to Limestone, but also in service to our community. He attends all of his credit union events, making sure the board of directors has a face in whatever activity they are participating in. In addition, he also serves as the District C board member for Cloverland Electric Cooperative.
Ron Provo is a different kind of Chairperson. It's not uncommon for staff to see him climbing a ladder to change a light bulb, or assisting in building construction, and offering input and suggestions without micromanaging. He rarely misses an event or meeting, and LFCU staff will tell you, he never forgets anything! Even prior to his current position as Chairperson, he led the credit union through some very difficult times. He is undoubtedly what makes Limestone FCU strong and successful. He is known to the staff, management, and members as someone you can count on, a friend, co-worker, boss, and sometimes even a father figure.

After 30 years, Ron Provo has a virtual treasure trove of memories. A favorite memory for him to share with staff and members is about the "good ole days" when the credit union operated out of a shoe box. A person of honor, Ron proudly served his country in the US Navy during 1960-1964, and spent most of his enlistment on the USS Franklin D. Roosevelt aircraft carrier. And finally, behind every great man, you'll find a great woman and Ron is no exception. He and his lovely wife Judy have been married for 57 years and together they share three children, six grandchildren, and one great-grand child.
One thing is for sure, Ron Provo loves his credit union, it's staff, and membership. In 2015, Limestone Federal Credit Union was honored to receive the coveted Outstanding Credit Union of the Year award for CU's in the State of MI under 50 million in assets. To this day, Mr. Provo still becomes emotional when discussing the award. His pride and commitment to Limestone FCU is an inspiration to us all, he encourages us to challenge ourselves to achieve the highest level of success.
Go to main navigation